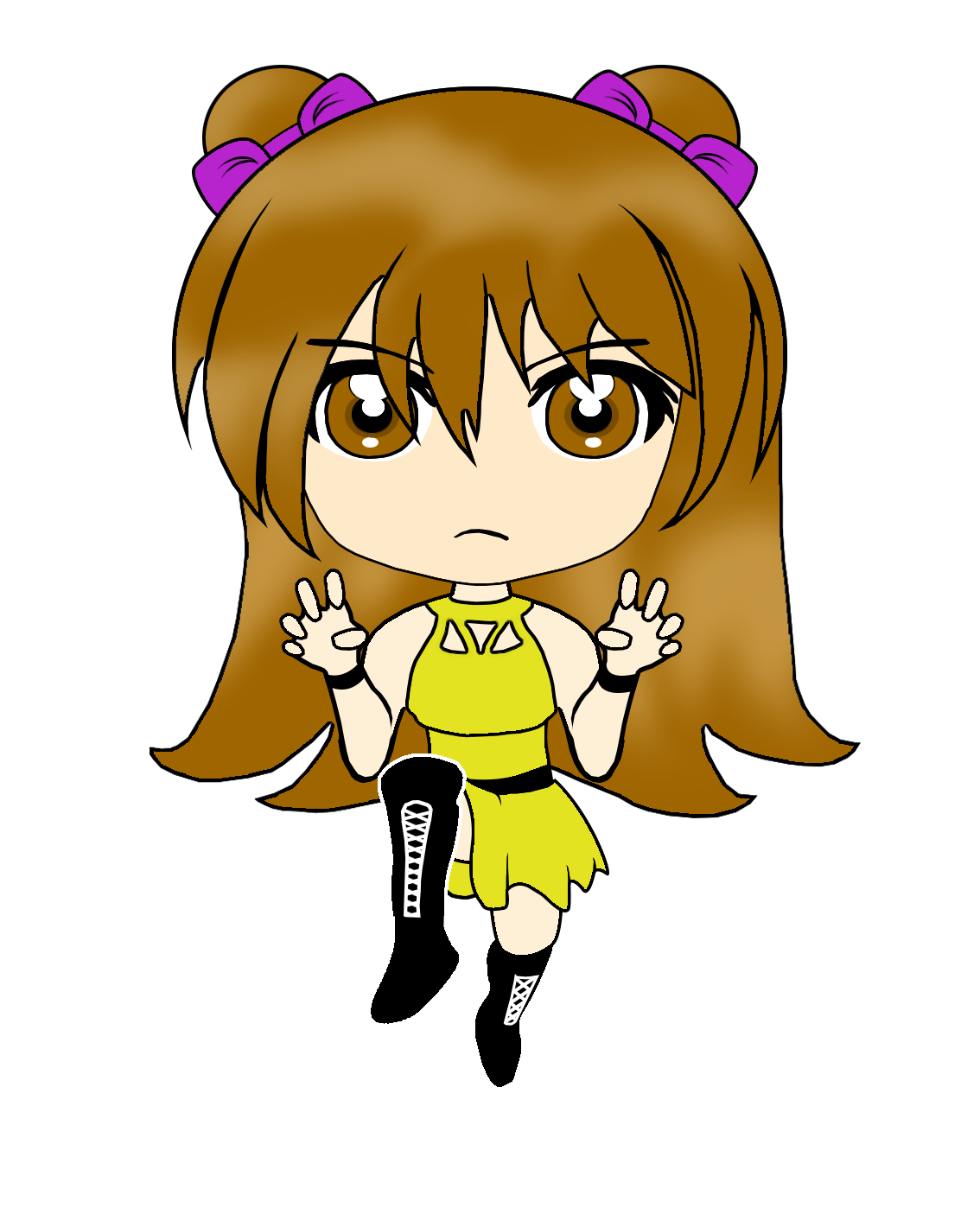 Spark Joshi - the first promotion dedicated to importing the culture of Japanese women's pro wrestling (Joshi Puroresu) to America.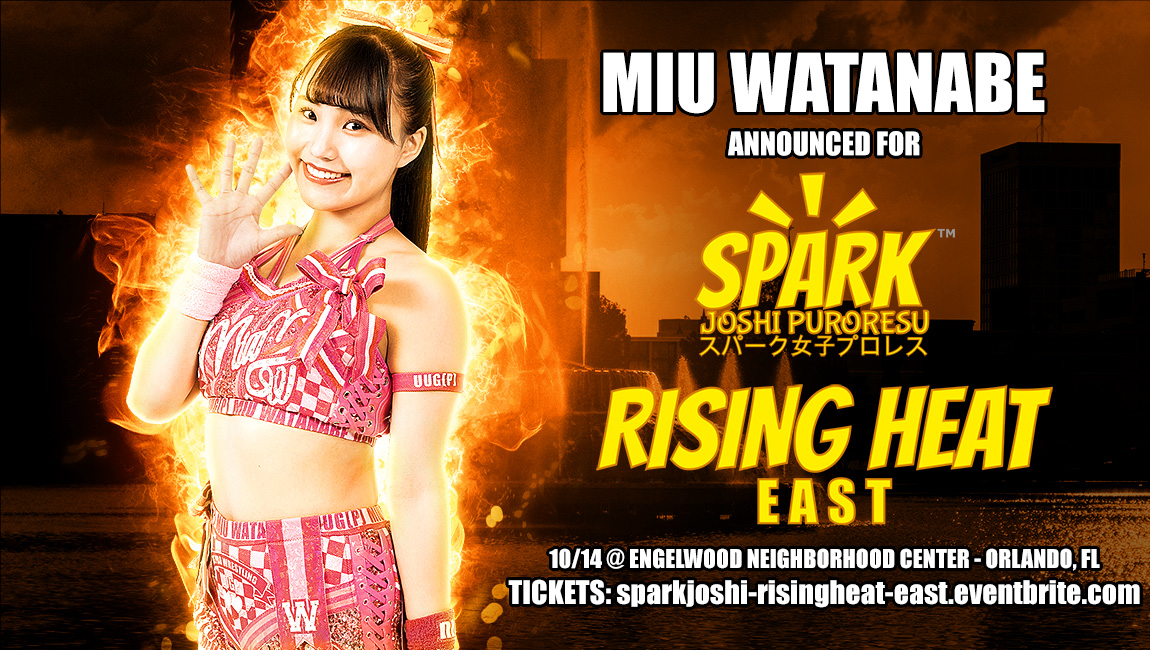 L - O - V - E! Love Puroresu! Miu Watanabe makes her Spark Joshi debut at RISING HEAT EAST in Orlando, Florida on October 14th.
Buy tickets here!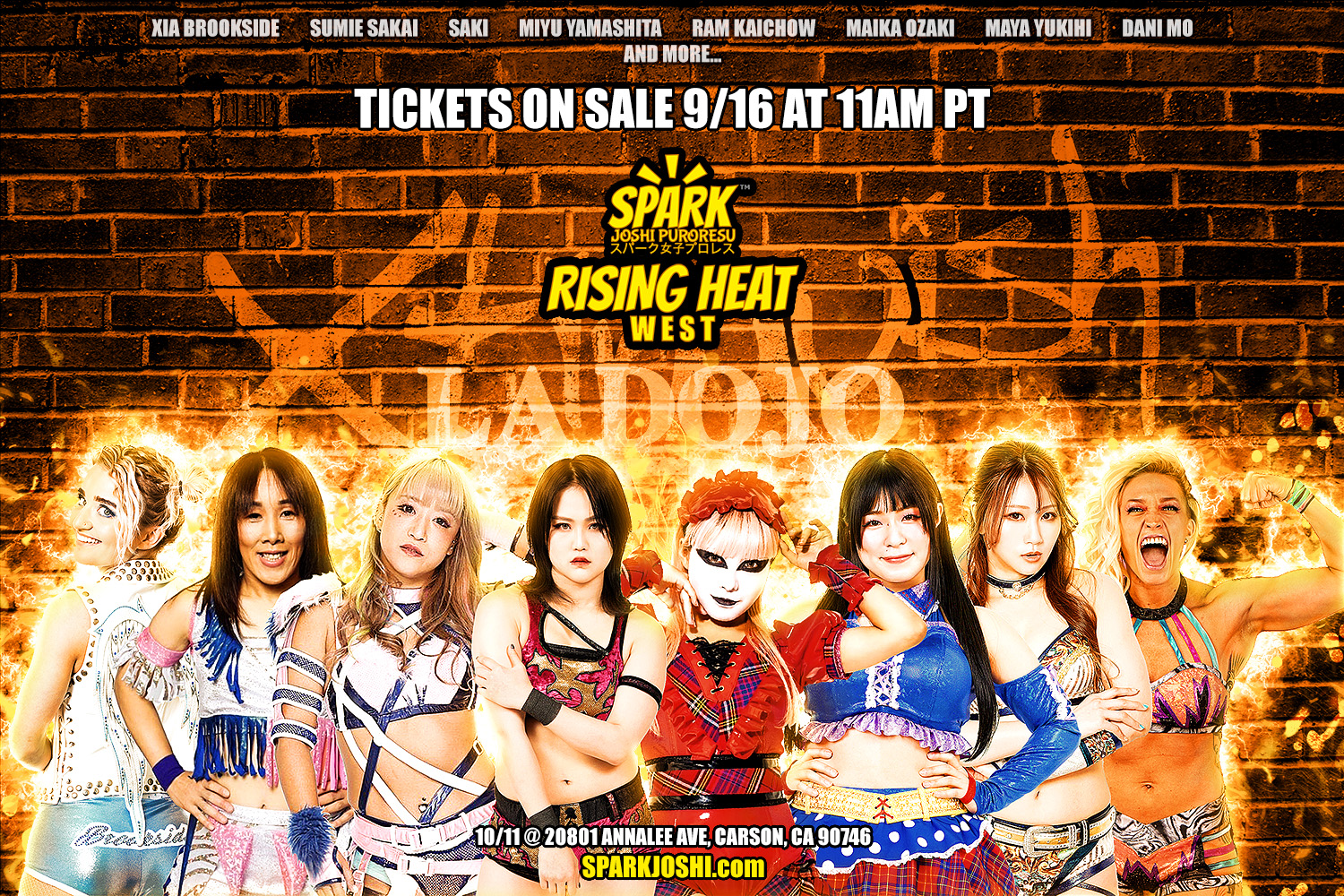 Spark Joshi / Xtinguish will take over the LA Dojo on October 11th with Rising Heat West! Tickets on sale Saturday Sept 16th at 11am Pacific Time.

The official online exclusive Spark Joshi shirts, including the logo with official Spark Joshi Kawaii character and the official Xtinguish unit t-shirts, are now available on ProWrestlingTees.com!
Latest Spark Joshi News
Don't miss our latest announcements!
Sign up for our official newsletter below and follow us on social media!
---
Don't miss any Spark Joshi announcements! Subscribe below for updates and follow us on social media below!